Antioch
Brentwood
Pediatric Dentistry
Welcome to Antioch Brentwood Pediatric Dentistry!
Comprehensive pediatric dental care is essential for children – from infants to adolescents. And your child is our primary focus!
Your child's oral health improves when you and your family establish a trusted, long-term relationship with a pediatric dentist. You'll experience a positive environment that naturally affects your child's attitude toward dentistry.
Earlier-the-better!
Routine dental care that starts early in your child's development teaches healthy, lifelong habits. We encourage you to follow the American Academy of Pediatric Dentistry's recommendation that your child's first dental appointment occur on or near their first birthday.
Top priority
Regular dental check-ups help your child by….
Promoting proper and effective tooth, gum, and mouth care
Diagnosing oral health problems and oral disease before they worsen
Initiating early treatment that's easier, time-saving, and cost-saving
Prioritizing good oral health alongside their overall health
Contact your Antioch Brentwood Pediatric Dentist about specialized comprehensive pediatric dental care for you and your family.
Leslie K. Tanimura, DDS, MSD
Dr. Leslie Tanimura brings a warm, personal approach to patient care. She is a graduate of the University Of Southern California School Of Dentistry and the Indiana University pediatric dentistry residency program. Dr. Tanimura also completed a cerebral palsy fellowship and received her master's degree while attending Indiana University. During her years as a faculty member at the University of Kentucky, she attained certification by the American Board of Pediatric Dentistry.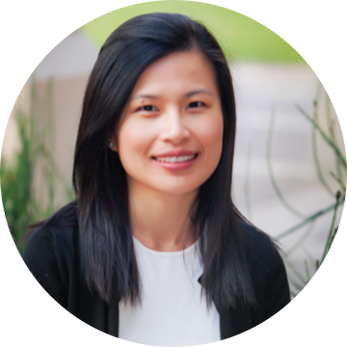 Jennifer T. Lo, D.M.D., M.S.
Dr. Jennifer Lo, grew up in Hong Kong as well as in Toronto, Canada. She earned her Bachelors of Science at the University of Toronto. Realizing dentistry was her passion, she went on to earn her DMD at Tufts University School of Dental Medicine. After graduation, she decided to move to one of her favorite cities in North America, San Francisco, where she completed the Advanced Education in General Dentistry Residency at the University of the Pacific, Aurthur A. Dugoni School of Dentistry.
Our mission is to provide comprehensive and superior quality care for children, infancy through adolescence. We are passionately committed to improving pediatric dental health and will strive to build long-term relationships based on trust and respect with our patients and their families.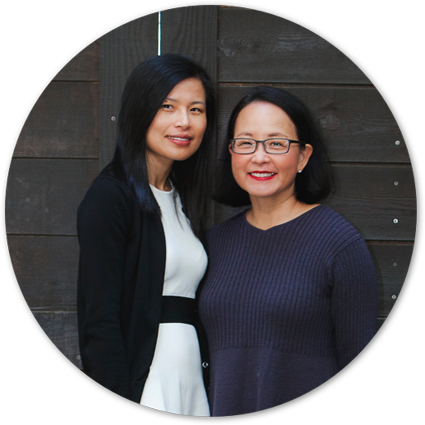 Remembering A Really Great Guy
By Leslie Tanimura
On November 16, 2020, Antioch-Brentwood Pediatric Dentistry lost a dear friend when Dr. Robert "Rob" C.K. Peng died in a motorcycle accident. Rob was on his way to the University of the Pacific (UOP) to teach in the undergraduate pediatric dentistry clinic that afternoon. He had served as part-time faculty at UOP for over 20 years.
Earlier in his career, Rob had been an integral part of Antioch-Brentwood Pediatric Dentistry. For more than 15 years, along with partners Robert Harmon, Richard Sobel, Jennifer Lo, and me, he worked to expand access to care for the children in East Contra Costa County. In 2008, six days after I had given birth to twins, Rob and I signed the paperwork to begin construction on our new Antioch office. While I navigated the nuances of being a first-time parent, Rob made the decisions and personally supervised the work being done for our professional future. The Antioch office will always be known as the office that Rob built. Sadly, six years later, Rob informed me that his physician was placing him on permanent medical leave. We cried as it was the ending of our partnership but rejoiced knowing that retirement from the physical demands of pediatric dentistry might allow his body to heal.
Rob was a very giving person and so very humble when thanked for his selfless efforts. He loved to laugh and truly wanted those around him to have fun and be happy. Friends from his dental student and resident days at UCLA and teaching at UOP can attest to his kind and gentle spirit. Rob touched many lives and no doubt many of his patients have special memories of his unwavering commitment to their oral health.
Rob is survived by his wife, Dr. Lilly Chen, and their two sons, Aaron and Kevin. His consummate energy, generosity, and sincerity will be remembered for years to come. Godspeed Rob, we will miss you and your smile on earth.
Helping children achieve healthy smiles